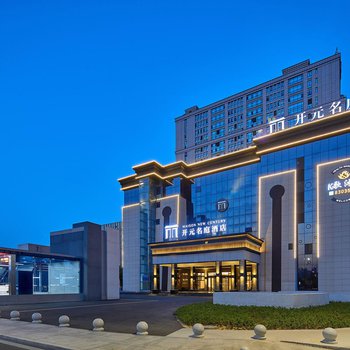 Opened in 2021, the Maison New Century Hotel CangHai Ningbo offers travelers a pleasant stay in Ningbo, whether for business or leisure purposes.
Traveling to the hotel is easy with Ningbo Railway Station located approximately 10km away and Ningbo Lishe International Airport roughly 19km away. Transportation around the city is also convenient, with Songjiang East Rd Metro Station within walking distance. There's plenty to do nearby, with Kubo Park, Tiangong Foreign-style House and Yinzhou Intangible Heritage Museum all within a short distance.
After a long day of sightseeing, guests can retire to the comfort of the hotel. Guests of this Ningbo hotel can make use of the parking facilities.
When it comes to Ningbo hotels, the Maison New Century Hotel CangHai Ningbo is highly regarded for its excellent facilities. Perfect for those working on the move, this hotel caters to a large number of business guests.